Here is my July tag based on the
Tim Holtz July 2013 tag tutorial!
I tried making stripes with red and blue distress ink with the brayer. It worked pretty well but you can't see it because I ended up covering it with my dollies and other paper. I used the Tim Holtz Seasonal Impressions paper because I had some and they have some Patriotic Sheets. I made a paper flag from some Tim Holtz paper and a skewer stick.
The star is the small sizzix 3-d star die. I covered it with the crackle stuff, so it kind of looks like a tin star, but it's just paper with some cardstock on the back to make it flat.
I stamped on the crinkle ribbon and inked it up in red white and blue, like the tutorial!
It's an Inkadinkado stamp called mini patriotic eagle. There are 2 stamps on the sheet. It was $1.99! That's what I'm talking about!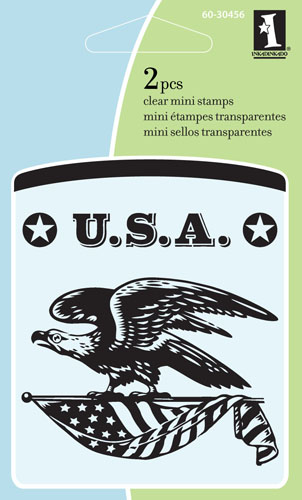 After I posted the above tag, I finished my second patriotic tag! Here it is.
Lady Liberty!
Then since I was still getting the hang of the ink and brayer technique, I completed my patriotic goofy owl on chipboard.
Happy 4th of July!
Band Update!!!!
Here's a link to my son's band performing at the "Stadium of Fire" celebration opening up for Carly Rae Jepsen and Kelly Clarkson!